S Series 15W single channel DALI driver
Featured Product from Moons' Electric Co. Ltd.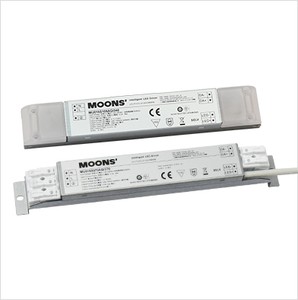 Since LED lighting becomes more are more popular in daily life, the variety of LED luminaire has been various.
Small power LED luminaire with low Vf is one kind as well. MOONS' 15W series is developed for these kind luminaires.
• Input Voltage: 100-240Vac
• Output Power: 15W
• Output channel number: 1
• Output range (two options)
1) 200-700mA settable output current, 12-50Vdc output voltage range
2) 200-1050mA settable output current, 2.5-15Vdc output voltage range
• DALI dimming, accord with IEC62386-101(2.0), 102(2.0), 207(2.0)
• Optional dimming curve: linear/logarithmic