Click Wrench vs. Cam-Over Wrench Demonstration
Featured Product from Mountz, Inc.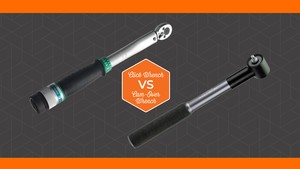 Is your fastening process not 100 % process safe and prone to torque failures and over-torque results? Using a click wrench that is vulnerable to erratic torque output and delivers frequent torque failures is a key sign your quality management process is failing.
Both a click wrench and cam-over wrench are built with a mechanism to limit the amount of torque an operator applies. The type of torque limiting mechanism is what separates these wrenches in ensuring accuracy and precision.
Learn how susceptible the click wrench mechanism is to torque failures and how a cam-over wrench mechanism safeguards against fastening failures and over-torque occurrences. See how easily a click wrench can over-torque the fastener and how much torque overload is applied.
The Mountz FGC cam-over wrench is an error-proofing tool that prevents over-torque, as a click wrench cannot.