Easier Process Control with DC Control Tools
Featured Product from Mountz, Inc.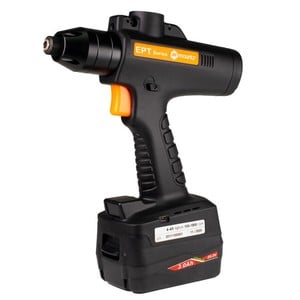 Ready to Improve Your Manufacturing Process?
DC CONTROL TOOLS
Easier Process Control And Compliance
Assembly designs are getting more and more complex while production speeds continue to increase. To compete, lean manufacturers strive to complete more work with fewer tools. A single Mountz DC control tool can do the work of 2-15 regular tools, saving space and increasing production. Mountz DC control tools are easy to program and can remember up to 30 process sequences with 20 program steps. This gives you the flexibility you need to carry out varied and complicated manufacturing plans. A Swiss DC servo motor controls torque delivery with clockwork repeatability. Combined with built-in screw counters and error-proofing software, Mountz DC control tools offer supreme production results and product oversight. And by providing documented fastening results, Mountz DC control tools also make regulatory compliance easy.
Live or on-demand — Watch it when it's convenient for you.
As The Torque Tool Specialists® we have experienced a breadth of manufacturing environments and gathered a range of perspectives. We are happy to share what we have learned over the years to help our colleagues and customers find the best torque solutions for your business. More than just a physical force, torque is a means for increasing your operational success. Dig in to discover how.
SERVICE AND CALIBRATION
SERVICE,CALIBRATION AND REPAIRS BY MOUNTZ SERVICE TEAM
Keeping your operations moving is a complex task. Time is precious and you need repairs and calibration done quickly; that is our commitment to you. We make sure every service and repair request we work on meets our exceptional safety standards.
Learn More About Tool Calibration: How Often Do Torque Tools Require Calibration? Staying Ahead of the Torque Calibration Period
Mountz, Inc. provides torque arms and the tools to equip them for any assembly line or manufacturing facility. To find out how Mountz can deliver the precision your assembly operations demand, shop our store.