FG-IFR Preset Torque Screwdrivers
Featured Product from Mountz, Inc.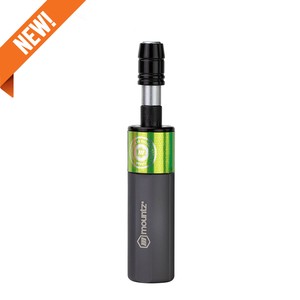 Mountz introduces a new member of the FG screwdriver product family with the FG-IFR (Impact Free Resetting) preset screwdrivers. The unique IFR cam design provides a low-impact reset mechanism, which is ideal for assembling shock-sensitive components. It reduces the vibration transmitted in the screw tightening process—ideal for fastening delicate parts such as electronics, plastics, and life-saving medical devices.
The FG-IFR provides the same benefits as the FG screwdrivers. Quality-minded engineers can give Mountz FG tools to any operator and have the confidence that he/she will deliver the correct torque, time after time.
Key Benefits
Poka-yoke torque screwdriver prevents over-torque
Calibration life 4x ISO standards, unmatched by any torque screwdriver
Delivers repeatability, traceability and precision for all tightening applications
Preset screwdriver ensures that the correct torque value is consistently applied to each fastener
Cam-over technology ensures correct torque is applied and eliminates fastener breakage issues
Industry leading warranty: 2 years unconditional. Lifetime against defects
Request a consultation with one of our representatives today to learn how to use FG-IFR to reduce scrap rates and enhance process reliability goals.