FG Preset Torque Screwdrivers
Featured Product from Mountz, Inc.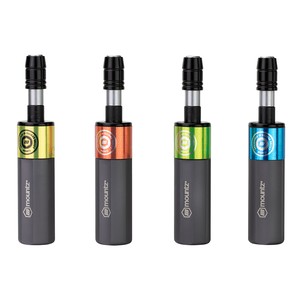 Engineered and assembled in Silicon Valley, the Mountz FG line of precision preset torque screwdrivers are the most advanced hand tools for high-level process and quality control.
When under- or over-torquing puts your products at risk, Mountz cam-over torque screwdrivers deliver the accuracy you need. Mountz cam-over drivers use an internal cam-over mechanism to reduce the risk of operator error by disengaging once torque is reached. Our cam-over technology increases the consistency of torque delivered and joint reliability.
BREAKTHROUGH ACCURACY AND REPEATABILITY INCREASES OPERATOR CONFIDENCE AND OVERALL QUALITY OF ASSEMBLY
Mountz FG tools stay in calibration 4X longer than the most stringent industry standard (ISO 6789). Engineered with a cam-over mechanism, the poka-yoke screwdriver prevents
over torque. You can give Mountz FG tools to any operator and have the confidence that they will deliver the correct torque, time after time. Our unique bearing system eliminates axial (end) and side loads by the operator, increasing consistency of torque delivered and joint reliability.
Preset hand torque screwdrivers are ideal for fastening applications where operators repeatedly assemble parts with the same torque setting. Designed and manufactured to meet or exceed the accuracy and repeatability requirements of ISO6789: 2017, the FG torque screwdrivers feature various pre-set precision torque driver models that range from 0.8 up to 125 inch-pounds.