Screw Counter Reduces Costly Fastening Errors
Featured Product from Mountz, Inc.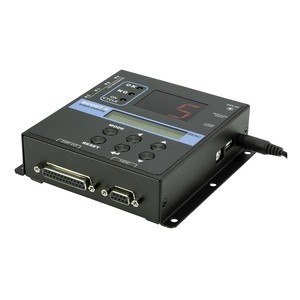 Complex fastening regimes with multiple screws and high-speed production can lead to missed screws, torque failures, and compromised quality. Monitoring the fastening process allows production managers to correct fastening errors as they occur, rather than waiting until the product reaches the quality inspection stage. The later an error is detected on the assembly line, the more it costs in rework time and expenses.
The screw counting process intends to ensure that all screws are accounted for during the assembly process. Fastener tracking devices, like screw counters, not only count the number of screws delivered but also detect and display fastening errors such as cross-threading, omissions, and unfinished rundowns. From there, these error-proofing devices can inform line workers or production supervisors in real-time, who can correct the problem by correctly completing the process or prevent the faulty product from being moved down the line.
The Mountz Scout II screw counter helps manufacturers detect and eliminate costly screw-fastening errors during the assembly process. Using a screw counter is like putting the eyes and ears of a quality control manager where they are needed most – right on the assembly area. Any errors detected are immediately displayed on a digital screen to catch the attention of the operator. Screw counters verify that all fasteners have been installed and were seated to the tool's preset torque setting. The unit can also upload total tallies to a central data system to be viewed, aggregated, reported, and studied.
Scout II Screw Counter Benefits
Detect and eliminate costly screw-fastening errors.
Detects cross-threading, omissions, unfinished rundowns and cycle complete.
Detection of fastening error and buzzer alert. Displays error condition.
The fastener accept and reject lights (Go/No Go).
Visual assembly fastener count (count up or down), including the total count.
Measure and program fastening time.
Ability to store multiple fastener settings with the Parameter mode.
Adjustable parameter settings for the buzzer.
Password protection and wall mountable.
Programming via PC software or through Scout unit.
Maximum 4 screwdrivers can share one program (4 Ports)
Outputs for machine & PLC interface for line control.
Safeguarding against fastening failures requires you to deploy tools equipped with error-proofing capabilities that monitor the screw fastening process. Learn how to improve production efficiency by eliminating fastening problems like missing screws, cross-threading, and unfinished rundowns.