Mouser Supplies Contactless Connectivity Solution
Featured Product from Mouser Electronics, Inc.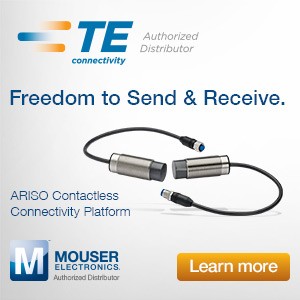 Imagine no longer having to design around the connector and being free from old design parameters. Discover the freedom of transmitting data, signal and power through mere proximity - with TE Connectivity's ARISO Contactless Connectivity Platform. It's completely immune to vibration, pollutants like water, dust and dirt, and the harshest environments. In addition, it's totally free of any movement restrictions or physical barriers.