Plastic Low Profile Screws
Featured Product from NBK America LLC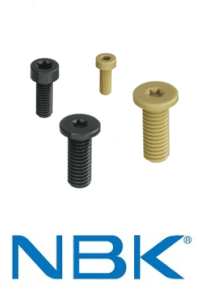 NBK has many styles of Low Head Hight Screws.
Low Head Screws, made of Plastic.
Size: M3, M4, M5, M6
Material: PEEK, RENY, PPS
Head Height: Up to 1/4 of common socket head cap screws.
Recess: Hexagon or Hexalobular (Torx)
Features: Non-magnetic, Low Profile, Corrosion Resistance, Light Weight, Electric Isolation.
Application: FPD production equipment / Semiconductor devices / Printed
circuit board etching devices / Metallic surface treatment
equipment and facilities / Chemical plants / Transformers / Electrical
and electronic equipment / Hot water pumps / Chemical pumps
NBK has more variation of Plastic screws so please check our website!