Tamper Resistant Screws
Featured Product from NBK America LLC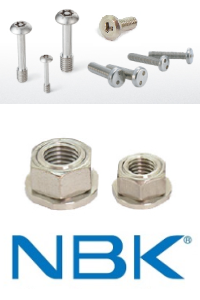 Tampering can be prevented by using our tamper resistant screws for situations in which only specific workers may alter equipment and screws.
They are also effective in theft prevention.
NBK has "Theft Prevention Nuts" as well. It can be easily fastened with commercially available tools. However, these nuts can only be removed with tools specific to this product. This allows a time-efficient fastening process even for high-security applications.
Our tamper resistant captive screws prevent the falling-out and loss of screws.
They are designed to fix protective and inspection covers that are frequently installed and removed.