Computed Radiography (CR) Testing Services
Service Detail from NDE Professionals Inc.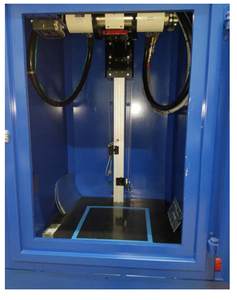 NDE Professionals, Inc. is pleased to offer new radiography services now available at our facility. Whether you have parts, WPS qualifications, PQR's, welder qualifications, castings, and forensics or need some CR training, we are now available to assist you with your radiography needs.
Thickness range capability: 320 kVp, 10 mA up to 2 inches of steel thickness
Component size: 20″ x 20″ maximum for code coverage and up to 200 lbs.
BAM Certified to 30 microns resolution
Complies with all State and Federal regulations
All Technicans are trained and certified in the proper use of RT equipment
Facility tours available upon request
Download the Industry Training Requirements
Please contact us at 503.287.5255 to discuss or download our brochure to learn more.