NQA-1 Compliance Support
Service Detail from NDE Professionals Inc.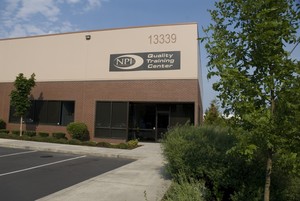 NDE Professionals, Inc. has 25 years of experience necessary to provide commercial businesses with ASME NQA-1 services and support.
We provide your company with the material known to be essential in obtaining nuclear contracts. Based on the needs of your customer(s), NDE Professionals, Inc. will customize a program to meet any or all of the basic and supplemental requirements of ASME NQA-1.
Quality Assurance Manual
Supporting Administrative Procedures & Work Instruments
Special Process Procedures
We also supply the training required in order to meet NQA-1 program requirements. We have qualified and certified Lead Auditors to assist your company in performing internal & external Quality Audits.
Please contact us at 503.287.5255 or toll free at 888.760.8906 with any additional questions you may have.
About NDE Professionals, Inc.
Incorporated in 1991, NDE Professionals, Inc. has over 25 quality professional employed. Our MPI quality program meets the requirements of NQA-1 and IEC/ISO-17025. we have over 7400 square feet of office, training and laboratory space as well!
NPI is a multi-faceted corporation providing the Northwest with Quality and NDE Level III consulting services. Over the past fifteen years, NPI has been involved with many projects in many different industrial sectors. Since 1993, NDE Professionals, Inc. has operated a Training Center for Quality Assurance and Nondestructive Testing. NPI regularly conducts a full curriculum of NDT training in the Spring and Fall each year. In addition to regularly scheduled classes, NPI provides training to several customers who require onsite NDT testing.