"conanair" is a efficient solution for maintenance
Featured Product from NSXe Co. LTD.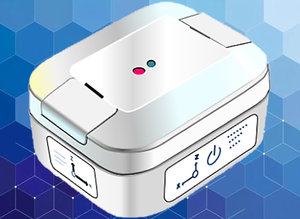 Why "conanair" is a better solution for maintenance?
Usually, it takes many times to adopt a new maintenance system because we have to consider budjets, compare to other systems, set up systems, learn how to use them,,,
However, we made a better solution for it. How could we do that?
Here is the reason why and how.
Our company (NSXe Co.Ltd.), we upports the maintenance and efficiency of factory equipment since 1969. Also, we offer cost reduction proposals for thermal and fluid equipment, mechanical equipment construction centered on piping, and comprehensive management across other fields.
Therefore, we know user's side because we've been working as user's side too. When we worked, we found some problems which should be solved and our customers also desired to solve.
So, we developed "conanair", a vibration monitoring system.
In summary, conanair is a vibration monitoring system which we made to fit our needs as vibration sensor users ourselves and is primarily intended for simple diagnosis. It provides predictive system to predict machine's troubles by automatic measurement of vibration. Usually, preventive maintenance needs works by manpower and full-automatic measurement costs lots of money and it is used for only important equipment. So, we make it possible to do at many measurement points for a low cost by conanair.
Also, it's easy to use, no application is required and it's suitable for preventive and predictive maintenance of rotating machines or carrier equipments.