Electromechanical Simulation
Product Announcement from NX CAE - Siemens PLM Software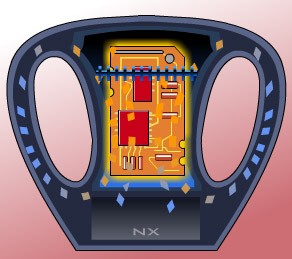 Product Development Challenges
Companies in the business of developing high-tech electromechanical systems face some unique business challenges. The pressure to shorten time-to-market is among the highest of all industries and profit margins are slim due to the presence of low cost competitors. Successful companies rely on simulation to arrive at a good design and to minimize time spent in redesign, verification and testing.
However, for many companies, simulation has become a process bottleneck and has not delivered the anticipated efficiency and productivity gains. Complex, stand-alone CAE tools are often viewed as the domain of specialists, thus limiting wider adoption. Companies utilize multiple design and simulation systems leading to numerous, error-prone data transformations. Finally, simulation environments have been disconnected from the rest of the product lifecycle including requirements, engineering workflows and manufacturing.
Making simulation pervasive throughout the product lifecycle
Siemens PLM Software's NX for Simulation solutions enable companies to overcome these hurdles and leverage simulation throughout the product lifecycle. NX is a comprehensive design and simulation environment that includes solutions for all the major causes of failure in electromechanical design, namely temperature, vibration, humidity and dust.
An open system that works with data from leading ECAD, MCAD and CAE tools, NX also directly supports external solver applications including Ansys and Abaqus. Tight integration with Teamcenter provides a managed, knowledge-driven environment and a common data pipeline that links simulation with engineering requirements and change management procedures.
Key Capabilities and Benefits
Solution Capabilities
Integrated Modeling
Integrated Multi-Discipline Analysis
Integrated Simulation Data & Process Management
Simulation Process Automation
Solution Benefits
Shorten development cycles with faster turnaround on simulations
Accelerate innovation and deliver new insights on product performance
Reduce prototypes and lower development cost
Reduce warranty exposure by identifying and eliminating problems earlier
Increase confidence and eliminate errors with tight PLM integration
---