Custom Bolts
Featured Product from National Bolt & Nut Corporation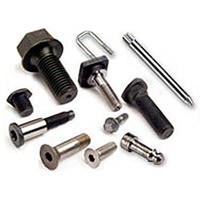 Offering the capability to work with a large number of materials up to four inches in diameter, such as nylon, plastics, brass and stainless steel, we can heat treat our custom fasteners to match our customer's unique requirements.
Offering a large variety of fastener, thread, bolt and screw head types, we can manufacture numerous styles of our custom fasteners based upon client specifications. Also, we can also manufacture our products to numerous custom grades.
Providing multiple finishing options ranging from nickel, brass, and zinc plated to chrome, color coated, and galvanized, our fasteners can be built to meet either English, British or metric standards. Attaining high industry standards, we invite you to contact National Bolt & Nut to learn more about our premium customizable fasteners.