Custom Nuts
Featured Product from National Bolt & Nut Corporation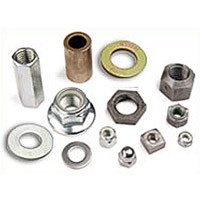 Employing a range of material options such as plastics, nylon, silicone bronze, and inconel, our custom nuts can be built to either English, British or metric standards. We can heat treat our quality products to match your hardening specifications.
Meeting high industry standards, our custom nuts have happily served the needs of multiple industries, including marine, mining, food processing and transportation. And, we offer a variety of finishing options, ranging from PTFE and phosphate to brass, silver and nickel plated.
Built to be used for a broad assortment of diverse applications such as jewelry, construction machinery, bridges, and impellers, we invite you to contact our company today to learn more about our high-quality custom nuts.