Custom Bolts & Fasteners for Alternative Energy
Featured Product from National Bolt & Nut Corporation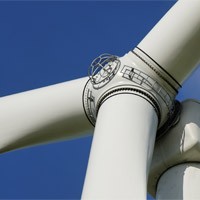 Custom Bolts & Fasteners for Alternative Energy
From thermal and solar energy to wind power, alternative energy is a rapidly growing market. Most corporations are focused on reducing their environmental impact. National Bolt & Nut is able to adapt to this evolving market and respond to its needs for high strength and custom large diameter fasteners.
We provide custom fasteners that conform to ASTM, ASME, and SAE standards. Our in-house Quality Control department is A2LA accredited is an integral part of the way we provide service you expect and includes the following:
500,000 lb. capacity tensile tester
Hardness and core testing
Complete dimensional inspection including over 230-setting plug gauges
National Bolt & Nut currently supplies the following fasteners to customers in the Alternative Energy industry:
Custom Bolts and Fasteners
Our bolts are used by a broad range of industries requiring assemblies and fastening applications. These threaded fasteners can connect machine parts, mount equipment, and more. As a removable fastener, they also facilitate the regular maintenance and inspections that keep equipment running longer.
National Bolt & Nut Corporation offers both standard and custom bolts and fasteners to meet different grades and specifications. This ensures we can cover the full spectrum of our manufacturing customers' applications, including:
Mining
Heavy equipment
Construction
Transportation
Automotive
Energy and alternative energy
Watch>>>Fastener Material Selection and Plating Guide
Learn how to choose the best Fastener Material & Finish for your project, what are the different Materials Properties, what is Galvanic Corrosion and more here
Watch>>>Custom Bolts and Fasteners | National Bolt & Nut Corporation
We manufacture standard and custom bolts to meet your specifications. Offering a large variety of fastener, thread, bolt, and screw head types, click here to learn more
National Bolt & Nut, Inc.
National Bolt & Nut, Inc. (NBN) is a Domestic Manufacturer of large diameter custom non-standard fasteners for critical care applications.
NBN supplies Bolts, Nuts, Studs and Washers to the Agricultural, Energy, Heavy Equipment, Mining, Petrochemical, and Rock Crushing industries.
We have provided "blue print specials" since 1996 in all grades of steel and exotic materials.
Our ISO compliant Quality Program challenges NBN to identify ways to best serve ever changing customer needs. All fasteners are manufactured to ASME, ASTM, DIN, ISO and to customers proprietary standard specifications.
NBN guarantees to offer custom quality fasteners at the best price with the fastest industry lead times available.