Custom Bolts & Fasteners for Automotive
Featured Product from National Bolt & Nut Corporation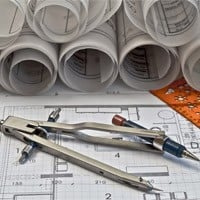 Custom Bolts & Fasteners for the Automotive Industry
With more than 60+ years of technical fastener expertise amongst our highly trained staff, National Bolt & Nut is able to respond quickly to the demands of engineers and purchasing managers who need custom fasteners made to spec efficiently and with the utmost quality. We understand that when these individuals need parts, it means they need them "yesterday". Our distinctive manufacturing process enables us to provide exceptionally quick turnarounds of custom specials and parts made to print.
Because we stock blanks in all different head styles, we can modify these custom fasteners to fit your specifications. NBN ensures that our custom fasteners are delivered on time in order to meet customer requirements.
Our production machining capabilities include drilling, tapping, slotting, notching and more. We have full CNC machining capabilities for close tolerances and we work in every grade of steel.
From custom rivets, weld studs, pivot pins and more, we are able to respond to most every need in this industry.
Custom Bolts and Fasteners
Our bolts are used by a broad range of industries requiring assemblies and fastening applications. These threaded fasteners can connect machine parts, mount equipment, and more. As a removable fastener, they also facilitate the regular maintenance and inspections that keep equipment running longer.
National Bolt & Nut Corporation offers both standard and custom bolts and fasteners to meet different grades and specifications. This ensures we can cover the full spectrum of our manufacturing customers' applications, including:
Watch>>>Fastener Material Selection and Plating Guide
Learn how to choose the best Fastener Material & Finish for your project, what are the different Materials Properties, what is Galvanic Corrosion and more here
Watch>>>Custom Bolts and Fasteners | National Bolt & Nut Corporation
We manufacture standard and custom bolts to meet your specifications. Offering a large variety of fastener, thread, bolt, and screw head types, click here to learn more
National Bolt & Nut, Inc.
National Bolt & Nut, Inc. (NBN) is a Domestic Manufacturer of large diameter custom non-standard fasteners for critical care applications.
NBN supplies Bolts, Nuts, Studs and Washers to the Agricultural, Energy, Heavy Equipment, Mining, Petrochemical, and Rock Crushing industries.
We have provided "blue print specials" since 1996 in all grades of steel and exotic materials.
Our ISO compliant Quality Program challenges NBN to identify ways to best serve ever changing customer needs. All fasteners are manufactured to ASME, ASTM, DIN, ISO and to customers proprietary standard specifications.
NBN guarantees to offer custom quality fasteners at the best price with the fastest industry lead times available.