Green Technology in Aerospace Bearings
Product Announcement from National Precision Bearing, Inc.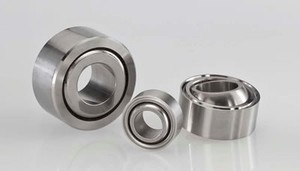 National Precision Bearing is proud to announce two new Spherical Plain and Rod End Aerospace Bearing lines that reduce environmental impact through advances in lubrication, materials, plating methods, linear systems and production techniques. Beyond being simply a response to the force of public opinion and governmental regulation these advances realize superior real world performance. At NPB, we see the benefit of Green Technology as environmentally friendly bearing production and longer life expectancy, meaning a lower total cost of ownership.

Spherical Plain Bearings and Spherical Plain Rod Ends are two of the most commonly used bearing components in aircraft production and maintenance. Recently, the Society of Automotive Engineers (SAE) published two new revisions to the Government specifications for both Spherical Plain Bearings and Rod End Spherical Plain Bearings. These revisions incorporate both material advances and considerations for environmental impact that benefit the entire Aerospace industry.
National Precision Aerospace Bearings are used In:
* Airbus
* Boeing
* Cessna
* Piper
* Learjet
• McDonnell-Douglas
• as well as other aircraft manufacturers
• military aircraft, missiles, etc.
---