Silver Thin Bearings
Product Announcement from National Precision Bearing, Inc.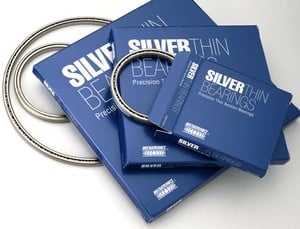 Precision Thin Section Bearings are available through National Precision Bearing. SilverThin bearings are produced in the USA. Standard Bearings from 1-inch bore to 35-inch bore, with Specials upon request. Angular, radial and four-point contact types stocked. If your requirements call for Precision Thin Section Bearings or large diameter Thin Section Torque Tube bearings, think SilverThin bearings.
---