Don't Get Caught Without Power
Featured Product from Neeltran, Inc.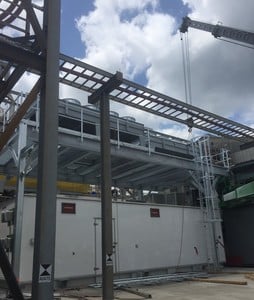 Don't Get Caught WITHOUT POWER – Mitigate your risk to production with Power Electronics/Power Conversion solutions such as NEELTRAN's DC Power Supplies.

At NEELTRAN, our customers place a high priority on reliable DC Power. This is because DC Power drives critical production processes, such as electrolysis/electrochemical processes, electrowinning, metals processing, or hazardous location applications.
A DC power supply failure (DC Transformer or Rectifier) has significant (in some cases grave) consequences. NEELTRAN helps you respond to risk from older/underperforming power conversion systems – with solutions to mitigate short term risk while addressing the long-term production goals of your company. A DC Power Supply failure typically means 6-12 months of down time while waiting for the custom replacement equipment (Rectifier Transformer and/or Rectifier).
With Industry showing signs of growth again, it's important to recognize that NOW is the time to evaluate your power profile and plan to replace, upgrade, repair or even "back up" some of the older problematic power conversion equipment (including rectifier transformers and rectifiers) that drive your key production processes – but are also adding unnecessary risk.
In contrast, the promise of potential new business may make it necessary to upgrade output on existing production lines or even expand your production capacity through plant expansion. We can provide new DC Power Supplies to replace and augment your existing ones or we can service and or upgrade competitors units.
As part of your risk evaluation of older/malfunctioning power conversion equipment, NEELTRAN can help you as you consider these recommendations:
Identify Risk - Review/Evaluate Existing Power Profile
NEELTRAN can help you to evaluate your existing Rectifier Transformer, Rectifiers and Controls, Oil samples/Oil test reports, Run Tests, Review Repair history, etc. – while paying attention to anticipated future needs. NEELTRANS excellent transformer and rectifier service department will respond quickly and professionally to your inquiries.