Hazardous Location AC and DC Power Supplies
Featured Product from Neeltran, Inc.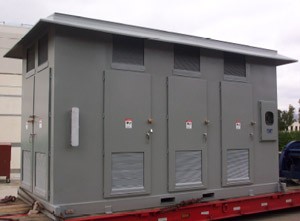 Neeltran, designs and builds its own rectifier-transformers and rectifiers. This ability allows us to understand the extreme duty a hazardous location power supply has to perform in extreme environments. This gives our designers the experience to design the highest quality units available.
Neeltran possesses multi-industry, engineering, and manufacturing experience that helps us to be flexible and design products that meet your specific technical and safety requirements.
For the Hazardous market we can design the rectifier to be installed inside the same tank of the transformer. Control cabinet and fuses are positioned in a separate explosion proof box, for easy maintenance and control. Typical uses are for chlorine, chlorate, cathodic protection, impressed current cathodic protection power supply, bleach and any other processes that need hazardous location DC and AC supplies. Whether on an oil rig, oil refinery or any other hazardous location we can build to any standard. We an provide water, oil or air cooled utilizing various certified techniques.
Neeltran, Inc is the premiere manufacturer of DC Power Systems and Transformers.
At Neeltran, we are one of the few companies in the world that designs and manufactures its own rectifier-transformers and rectifiers in the same facility. This unique capability allows for combined Full Current and Full Voltage factory testing of the transformer and rectifier in their actual configuration prior to shipment.. We have mulitple solutions for your power conversion needs. We would welcome an opportunity to work with you on your next project!