High Power Transformer Rectifier Systems
Featured Product from Neeltran, Inc.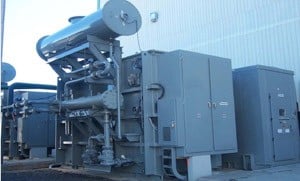 Neeltran, is are one of the few companies that designs and manufactures its own custom rectifier-transformers and rectifiers (rectiformer). Full Current and Full Voltage factory testing of the power conversion equipment allows for line up testing of the units in their actual configuration prior to shipment.
Neeltran possesses multi-industry, engineering, and manufacturing experience that helps us to be flexible and design our power electronic products that meet your specific technical and safety requirements.
Air Cooled, Present Rating 1 kA to 50 kA dc per 6 pulse, up to 2500 Vdc.
Oil and water cooled, Present Rating 110 kA and below per each 6 pulse, up to 2500 Vdc.
E House Power Supply for high power rectifiers
Multi-pulse systems are available.
Other Small DC Chopper 3 kA @ 1000 Vdc or below for torch and similar applications.
Other System Comp. HFC & PFC, Turn-key, Studies, etc…
Complete ANSI and/or IEC testing available.
3rd Party certifications available for all enviroments and countries upon request
Neeltran can design and build to new plants as well as retrofit and replace transformers and or dc power supplies for existing installations
Neeltran, Inc is the premiere manufacturer of DC Power Systems and Transformers.