Regular Welding VS. Stud Welding
Featured Product from Nelson Fastener Systems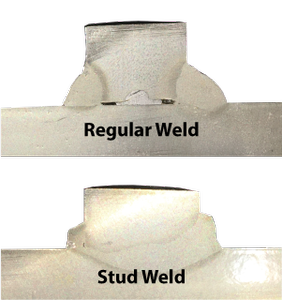 Nelson® Stud Welding is the leading manufacturer and distributor of weld stud fasteners and application equipment worldwide. Stud welding products are perfect for the fastening needs of the automotive, construction and industrial markets and include products such as:
Externally threaded fasteners
Shear connectors
Concrete anchors
Punching resistor studs
Inserts
Ports
Pipe & cable hangers
Weld studs & bosses
We also manufacture the equipment used to apply, assemble and weld these items.
Our rich history began when Ted Nelson invented stud welding in 1939. As a ship builder helping the US's WW II effort, he knew there has to be an easier way to weld fasteners. His process evolved into what is today's leading stud welding manufacturer - Nelson Stud Welding.