Compact Pressure Blowers
Featured Product from New York Blower Company (The)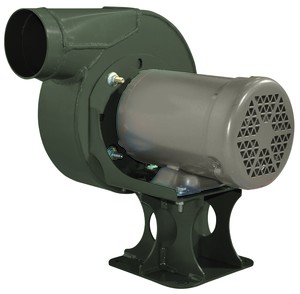 New York Blower Company's new compact pressure blowers features a rugged open radial wheel design which offers optimum efficiency for petrochemical applications. Volumes to 4,000 CFM, Pressures to 23" WG, Temperatures to 600°F. Available in Four Outlet, Six Inlet Sizes and Arrangements 1, 4, 4H/4V, and 9.
Compact Pressure Blowers are designed for low-capacity, low-pressure industrial processes such as glove boxes, combustion air, dust collection, fume control,. carbon systems, quench cooling, oven exhaust and conveying. The open radial wheel design makes it ideally suited for both clean air and material handing applications.
Download product brochure.
Design Features:
Volume - to 4,000 CFM (6,800 m3/hr)
Pressures - to 23" WG (5,730 Pa)
Temperatures - to 600

°F. (315°C)

Sizes - Four Outlet, Six Inlet
Arrangements - 1, 4, 4H/4V, 9