Surge Limiting Pressure Blower
Featured Product from New York Blower Company (The)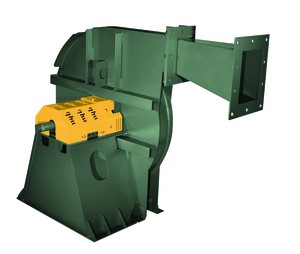 NYB Surge Limiting Pressure Blowers are designed for high pressure, low flow, industrial-process applications. Unique wheel and housing design minimizes surge without the need for auxiliary equipment /accessories when process conditions approach shutoff. Numerous modifications and accessories make the Surge Limiting Pressure Blower suitable for a wide range of systems.
Design Features:
Volume - to 30,000 CFM (51,000 m3/hr)

Pressures - to 180" WG (45,000 Pa)

Temperatures - to

1,200°F (650°C)

16 Sizes - 22" - 98" (560mm - 2,940mm)

Arrangements - 1,4,8
For product information, specs, and to download a product brochure, click here.