Tubular AcoustaFoil (AcF - certified nyb)
Featured Product from New York Blower Company (The)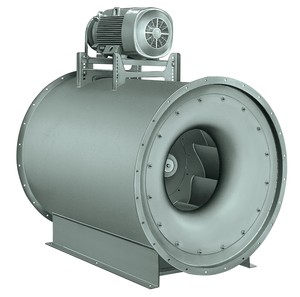 New York Blower Tubular AcoustaFoil™ Fans combine the efficient performance of centrifugal airfoil wheels with the versatility and compactness of axial-flow fan design. When space is at a premium, these fans can reduct space requirements by up to 50%. They are also lighter than comparible centrifugal systems.
AMCA Certified.
DESIGN FEATURES
· VOLUME: to 140,000 CFM
· TEMPERATURES: to 200°F.
· PRESSURES: to 14" WG
· SIXTEEN SIZES: 12"-73"