Inlet and Outlet Silencers for Industrial Fans
Featured Product from New York Blower Company (The)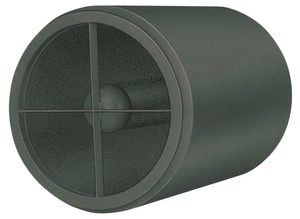 The New York Blower Company offers a wide variety of silencer solutions for its fans and blowers.
FEATURES
Versatile Design - While nyb Silencers were designed specifically for mounting on the inlet or outlet (with optional outlet transition) of the fan, they may also be used elsewhere in the duct.
Optional Support Leg – Available on inlet silencers to match fan inlet height.
Ease of Installation - Silencers can be equipped with flanged or slip type connections to fit a variety of mounting arrangements. A venturi inlet with guard is also available for use on the inlet side of the silencer when no duct will be used.
Quality Construction - Heavy welded steel construction ... casing filled with high density acoustical absorption material.
Temperature Capability - Silencers operate efficiently at temperatures up to 600°F.
Accurately Rated – Fan-to-Size calculates changes in airflow and sound attenuation directly as it applies to the fan type, size, and performance inputted for your specific application needs.