New Yorker & BAE Systems Share Partner 2 Win Video
Featured Product from New Yorker Electronics Co., Inc.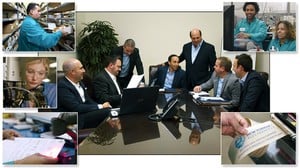 BAE Systems has released a video demonstrating the benefits of its Partner 2 Win Program with committed Partner 2 Win supplier, New Yorker Electronics. New Yorker Electronics, an AS9120B and ISO 9001:2015 certified source of passives, discrete semiconductors, electromechanical devices, power supplies and more, has fully embraced the Partner 2 Win philosophy making it a fitting supplier for the demonstration video.
BAE's Electronic Systems line receives more than 240 million parts yearly to support its aviation, transportation and defense industry customers. Each product is built from materials and parts received from its supply partners like New Yorker Electronics. The ES Partner 2 Win program is designed to achieve operational excellence and eliminate defects in its supply chain by raising the bar of performance expectations to meet the demands of current and future customers.
BAE's Electronic Systems sector established Supplier Partnerships to move away from transactional and more toward partnership-based relationships. Today, that team has continued to mature the partnership model by working closely with suppliers to improve quality and delivery. According to BAE, suppliers like New Yorker Electronics are important to the business because they help consolidate demand and get the company into component manufacturers in ways BAE Systems could not achieve alone.
Barry Slivka, president of New Yorker Electronics, stated that BAE's Partner 2 Win has expanded its possibilities and keeps the company focused on quality. "We're constantly checking to make sure our on-time delivery is there, that our quality is top-notch, and that our rating stays as high as it possibly can," Slivka added.
The new video demonstrating New Yorker Electronics' participation in BAE Systems Partner 2 Win program is now available. New Yorker Electronics remains ready to serve BAE's defense and commercial customers around the world.
ABOUT NEW YORKER ELECTRONICS
New Yorker Electronics is a certified franchised distributor of electronic components, well known for its full product lines, large inventories and competitive pricing since 1948. New Yorker Electronics is an AS9120B and ISO 9001:2015 certified source of Passive components, Discrete Semiconductors, electromechanical devices, Flash & DRAM modules, embedded board solutions, power supplies and connectors, and operates entirely at heightened military and aerospace performance levels. It also functions in strict accordance with AS5553 and AS6496 standards — verifying that it has implemented industry standards into everyday practices to thwart the proliferation of counterfeit parts. It is a member of ECIA (Electronics Component Industry Association) and of ERAI (Electronic Resellers Association International).