VVDN and NewYorker Electronics Sign Franchise Deal
Featured Product from New Yorker Electronics Co., Inc.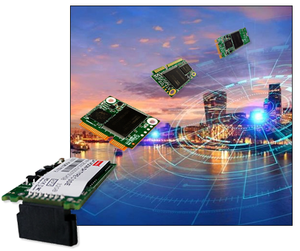 Global electronic components distributor New Yorker Electronics has partnered with VVDN Technologies, an award-winning original design manufacturer (ODM), to be a franchise distributor. With this agreement, New Yorker Electronics will supply cutting-edge, end-to-end solutions for Engineering Design, Manufacturing, Cloud and Mobile Applications, Digital Services and Embedded Tools.
As one of the fastest growing ODM's from India, VVDN (Voice/Video/Data/Network) targets today's digital business challenges with reduced cost, reduced footprint and reduced complexities while delivering best-in-class products. VVDN Technologies' engineering capabilities range from microprocessors to FPGA, real-time operating systems to system android, from industrial design to mechanical design and from product testing to testing automation.
The company has a global presence across the United States, Canada, Europe, South Korea and Japan. That extensive coverage is attractive to companies interested in reduced transport costs and better proximity to markets – and also translates into a faster turnaround time. VVDN has developed several reusable soft IPs, which can be licensed to meet the faster time-to-market requirements.
"VVDN will give our customers the freedom of accomplishing an entire design while fully focusing resources elsewhere," said Barry Slivka, President of New Yorker Electronics. "With over 2,000 engineers across nine design centers and four manufacturing plants, VVDN can design it, manufacture the necessary parts, assemble it and test it for a high-quality turnkey embedded product design."
VVDN's strong partnerships and alliances with various Silicon companies has helped its customers remain ahead of the curve with cutting edge solutions to Automotive, IoT, Networking, Camera, Industrial, FPGA and Cloud Space applications. VVDN's Cloud computing can empower all computing services including the servers, storage, databases, networking, software, analytics and intelligence over the Cloud. VVDN also has solutions for securing successful transitions to 5G for mobile service providers and OEMs, delivering on the promise of 5G for improved capacity, density, latency and agility.
As a franchise distributor for VVDN Technologies, New Yorker Electronics will supply VVDN's complete Hardware Engineering, FPGA Engineering, Embedded Software Engineering, Mechanical Engineering and Testing & QA services.
New Yorker Electronics is a certified authorized distributor of electronic components, well known for its full product lines, large inventories and competitive pricing since 1948. New Yorker Electronics is an AS9120B and ISO 9001:2015 certified source of capacitors, resistors, semi-conductors, connectors, filters, inductors and more, and operates entirely at heightened military and aerospace performance levels. It also functions in strict accordance with AS5553 and AS6496 standards — verifying that it has implemented industry standards into everyday practices to thwart the proliferation of counterfeit parts. It is a member of ECIA (Electronics Component Industry Association) and of ERAI (Electronic Resellers Association International).