650V GaN FETs with superior switching
Featured Product from Nexperia B.V.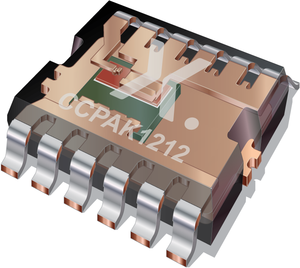 Nexperia's 650 V GaN technology provides the power density, efficient power conversion, and reduced power losses required when designing high-end power supplies for industrial automation, data centres, and telecommunications infrastructure, or motor drive/controllers for the next generation battery electric vehicles.
With superior switching FOMs, high power performance and high-frequency switching, our GaN FETs can also simplify application designs thanks to the design and cascode configuration which eliminates the need for complicated drivers and controls.
Available now in the industry-standard TO-247, our 650 V GaN FETs provide RDS(on) of 50 mΩ in H1 technology, and 35 mΩ in the latest H2 technology.
As the innovators of copper-clip SMD packaging almost 2 decades ago, the development of CCPAK gives industry-leading performance in a truly innovative package. With the high-quality and high-robustness that is synonymous with our LFPAK technology, wire-bond free for optimized thermal and electrical performance, and significant footprint reduction, CCPAK is ready to pave the way in HV power packaging.
To learn more about our GaN technology, including demonstrators of CCPAK in action, and live sessions addressing the most common design challenges, visit the Nexperia Power Technology Hub or check our GaN FET website.