New bipolar constant current source / led driver
Featured Product from Nexperia B.V.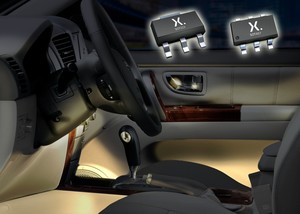 Our linear constant current LED drivers are a simple and robust solution to drive low- and medium-power LEDs up to 250 mA – making up the vast majority of applications in the growing LED market. The AEC-Q101 qualified NCR devices are easy-to-use, reliable, cost efficient, and do not affect EMC. Reducing board space and component count, they provide stabilized output currents of 10-50 mA. The LED driver / constant current source are available in five package options: SOT23, SOT353, SOT457, SOT223 and DFN2020D-6.
Product specs and datasheets available at: www.nexperia.com/led-driver