Advances in Static & Dynamic Testing
Featured Product from North Star Imaging, Inc.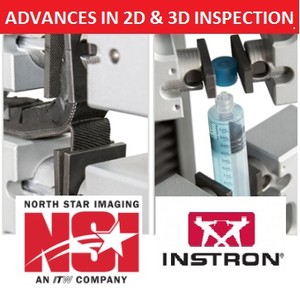 Testing professionals, lab managers, professors, and students alike can come to learn about the latest advances in static and dynamic testing, DIC and strain measurement, and 2D and 3D inspection services at this highly interactive seminar hosted by ITW sister companies, Instron and NSI.
As an open forum, the day will provide you with the opportunity to attend your choice of short presentations by our application experts, followed by hands-on exposure to our leading technology and a chance to ask any questions you might have.
TOPICS:
Attend this no charge seminar Tuesday Sept 18th 10 am - 2 pm at the Hilton Garden Inn, 97 10th St NW Atlanta.
Use this link to learn more
And register here