See Beyond the Surface with DR & CT Technology
Service Detail from North Star Imaging, Inc.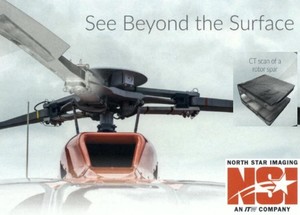 You want to develop the world's best products. We support you with industrial digital X-Ray & 3D Computed Tomography systems and training to ensure quality. And you can take advantage of our Contract Services for fast inspection of your components.


The uses of Digital Radiography and Computed Tomography are very diverse. There are few limits on what we can scan and what we can see; we're working every day to push those limits. From bell peppers to batteries and castings to composites NSI offers systems and expertise to ensure your product quality
Learn about the range of systems available for your quality & inspection processes
See information about the non-destructive X-Ray inspection and CT Scanning Services