For Single Step Weld Blending & Grinding
Featured Product from Norton Abrasives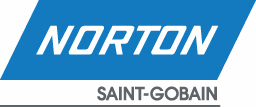 With the RapidPrep XHD discs, Norton has gone beyond delivering a faster cut and longer life to reducing application steps. Now you can remove weld lines, weld splatter, weld discoloration and blend surfaces in a SINGLE STEP.
Ideal for work on stainless steel and aluminum, these discs deliver aggressive performance in any of the following applications:
Welding – weld grinding and surface blending
Aluminum Fabrication – casting parting line removal
Stainless Steel Fabrication – weld splatter removal and burn mark removal
Electrical – epoxy coating and tape removal on metals
Automotive – surface prep, paint/coating removal, and surface blending
Available in TR quick-change, hook and look, and speed-change for your right angle and other portable grinders.
See RapidPrep XHD in Action