Powerful Dust Extraction with Norton MeshPower
Featured Product from Norton Abrasives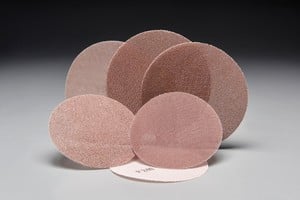 Sanding can be dusty and messy. But with Norton MeshPower sanding discs you get virtually dust free sanding; meaning a cleaner, healthier working environment, a better finish and a much more comfortable sanding experience.
Norton MeshPower discs are a multi-functional abrasive, designed with thousands of holes, created by the unique open mesh backing. This mesh structure allows powerful, effective dust extraction in any application.
Patented Norton No-Fil technology works to prevent clogging for a better finish and longer life, saving operators time and money. It also allows the grain to wear evenly resulting in a finer scratch pattern, and faster, more consistent results throughout the product life.