SP2800 for Hematology diagnostic instruments
Featured Product from Novotechnik U.S., Inc.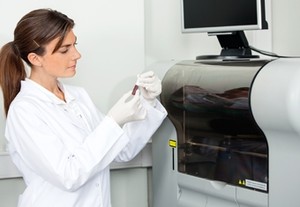 Blood Analyzer
Product: SP2800
Hematology diagnostic instruments, also referred to as blood analyzers, require very accurate blood flow for correct measurements. AN SP2800 Series rotary sensor selected by the manufacturer, measures the position of a valve regulating the flow of blood into a measurement chamber.
Choosing The Right Position Sensor
See our applications page to read about some of the applications Novotechnik linear position sensors and angle sensors are used in. Our Products Page has interactive selector guides to help you choose the best sensor based on your criteria.
Application and new technology information for Motion Control industries: