Guide to Selecting Your Laboratory Centrifuge
Featured Product from NuAire, Inc.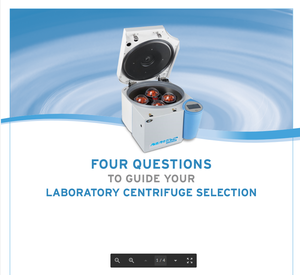 A centrifuge is an integral component of a laboratory and is critical to the success of analysis. However, choosing the correct centrifuge for a particular application can be a daunting task. NuAire's guide, "Four Questions to Guide Your Laboratory Centrifuge Selection" can provide valuable guidance to successfully select a general pupose benchtop laboratory centrifuge.
Click here to read the entire guide.