NuWaves Status On Digi-Key Design Services
Product Announcement from NuWaves Ltd.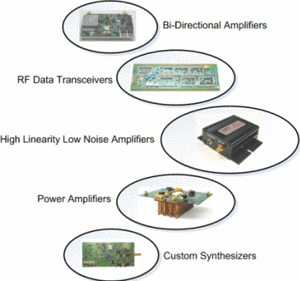 NuWaves Engineering, founded in 2002, is a premier supplier of radio frequency (RF) systems, products, and engineering services designed to customer requirements. NuWaves is an RF powerhouse with the singular mission of delivering unsurpassed RF products and engineering design services.
They are a turnkey provider for RF/microwave and wireless communication custom designs with full project management and design responsibilities, taking ownership from the conceptual idea to production. NuWaves has a unique skill set with expertise in a broad array of RF, microwave, analog, digital, and wireless design applications. NuWaves personnel are talented, experienced, innovative, and deliver on commitments. NuWaves's core business technologies include:
RF Telemetry
RF Systems & Subsystems
Signal Exploitation & RF Stealth
RF and Photonic Products
Embedded Systems
They serve commercial, industrial, and military markets. Their commitment to their clients is first-rate, delivering on customer expectations. Customers know what to expect from NuWaves and can count on them to meet their requirements.
---