Thermocouple Terminal Blocks
Featured Product from OMEGA Engineering, Inc.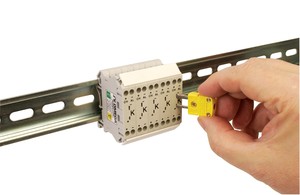 If you need terminal blocks and strips for a new installation or part replacement, order them from Omega and enjoy premium quality at affordable prices. We have a large selection to choose from, including round terminal blocks, feed-through spring cage terminal blocks, models designed for use with high current applications, and many others. Omega makes terminal blocks and strips you can trust for reliable connections and consistent performance. Find out why our durable terminal blocks are preferred by today's top installers and service personnel. Order the terminal blocks and strips you need today from Omega and save!