Custom Current Sensors
Featured Product from Ohio Semitronics, Inc.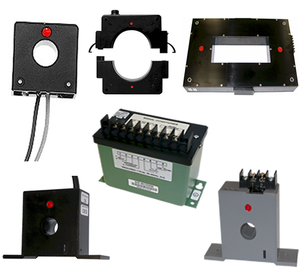 Ohio Semitronics, Inc. can deliver economical current sensors to match your specific needs.
Can't find the exact electrical sensor to fit your special requirement? Maybe the input range needs a different scale or the output you need is not on the standard specification sheet.
Designers may hesitate to ask for exactly what they need due to the potential cost and/or lead times. Most manufacturers require minimum quantities or engineering fees and many will not offer "special" items. That's not how OSI rolls.
"Specials" are seldom special to us. We have tens of thousands of designs to draw from so, if we haven't already built it, we can quickly design and manufacture your instrument. Delivery is typically only a few weeks and we're not put off by small volume needs.
We also relish those challenges requiring a truly unique measurement or an adjustment to environmental conditions.
OSI can deliver your instrument in a variety of packages from DIN rail to "green can" and certifications including UL-listed, ATEX, and IECEx.
We can provide Certificates of Calibration to ANSI Z540 and to ISO 17025.
Visit our website and chat with a technical specialist today.