Custom Current Sensors for Oil Rig Applications
Featured Product from Ohio Semitronics, Inc.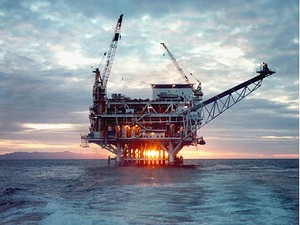 Tailored Current Sensors for Oil Rigs
Drill head torque measurement is crucial for safe and effective rig operation. OSI offers a range of transducers for torque monitoring; note the CT-1147SB for nonhazardous locations. For hazardous location sensors, see ISC Ex Intrinsically Safe Sensors.
Commonly used on many types of oil rigs, the specifications of a CT-1147SB include a 0-1000Adc input, dc to 1kHz frequency response, 2.9Vdc output, and a <1ms response. Accuracy of the unit is ±2% with a temperature operating range of -10 to 60° C. This sensor provides information directly related to the capabilities for torque.
Regarding a recent request for the CT-1147SB, the standard window size did not match the customer's application needs, which is not a problem, even for small quantities. The thru-hole window standard size for this unit is 2". OSI has modified the CT-1147SB sensor per request to work as is but with a larger window size. The larger window size is denoted by a Y indicator and can be purchased using the following part number: CT-1147SBY**