Measure Watts/VARS/Watt(VAR)-Hours (5-500Hz)
Featured Product from Ohio Semitronics, Inc.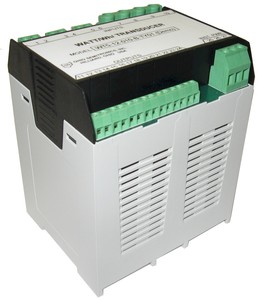 The Wxx line of transducers comes with many variations which allow you to choose the capability needed for your specific application.
You may select:
Watts, Watts and VARs, Watts/VARs and Watt-Hours/VAR-Hours
Over multiple Frequency Ranges

50-60 Hz for simple loads
5-500 Hz (excellent for VSI drives) and other, more-complex loads
Up to the 40th harmonic to ensure DoE Energy Star compliance

Voltage up to 400VL-N/ 693VL-L (with accuracy)
Accuracies from 0.5% of full scale to 0.2% of reading
DIN-Rail or panel mount
Analog and pulse outputs
Or
Feel free to start a chat on our website to discuss your energy measurement needs!