Measurement Outside of 50/60Hz
Featured Product from Ohio Semitronics, Inc.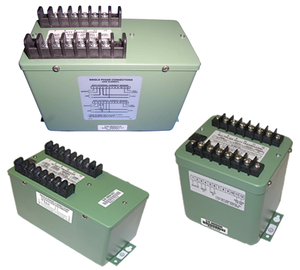 OSI has developed a number of different transducers which measure both below and above the traditional 50-60Hz range.
WPM- Wide-Band Power Meter (View Spec Sheet)

P- Variable Frequency Watt Transducer (View Spec Sheet)

WT7- Multifunction Transducer (View Spec Sheet)

You may also need current and voltage transformers that perform across a wider range. These, in turn, may also require calibration with the above devices to achieve your required accuracy.
This brings us to how to calibrate and certify the measurement. There are two primary certification types: ANSI Z540 and ISO 17025. The Z540 certification is more commonly used in North America while the 17025 is recognized worldwide.
Both certifications are available from OSI at frequencies outside the usual span.
Contact OSI with any questions you may have via chat or sales@ohiosemitronics.com