Non-standard Electrical Measurement Transducers
Featured Product from Ohio Semitronics, Inc.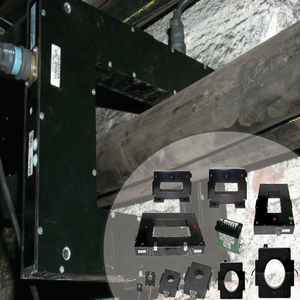 Low to No Cost Optimization: Electrical Measuring Transducers
Ohio Semitronics offers over 13,000 standard products and there are still needs that have not been met. Instead of guessing what you want, we want you to tell us. We specialize in tailoring our existing technology and researching new technology to meet custom electrical measurement needs. Modifications occur in-house, are low in cost, and can quickly be turned around for shipment (read on for examples). Additionally, Ohio Semitronics, Inc. has an ISO 9001:2015 Quality Management System in place that covers standard and special product designs. We can also supply full N.I.S.T. traceable equipment certifications along with data-points. ISO 17025 or Z540 accredited certification is also available. OSI is your one-stop design, manufacturing, calibration and certification company.
Examples of Meeting Electrical Measurement Needs-
Unique output
Unique input range
Unique frequency range
Temperature range
Extended cable
Permanently attached cable
Different case size
Different window size
Latching/ Metal latching for split core units
Connection
Calibration
Potting
Terminal strip covers
These are not the only options and you do not have to choose just one