Watt/ Watt-Hour/ VAR/ VAR-Hour Transducer
Featured Product from Ohio Semitronics, Inc.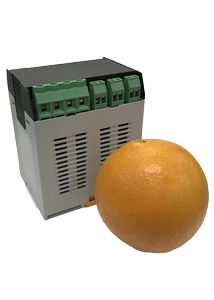 Accurately measure power and energy
40th harmonic measurement per DOE requirements

Supports compliance with DOE Energy Conservation Program: Test Procedures for Compressors; Final rule

50-60Hz, 50-60Hz up to the 40th harmonic, and 10-500Hz frequency ranges
Direct measurement of 1, 5, & 10amps. CT inputs up to 1000amps (calibrated as a system)
Industry standard analog outputs
Digital pulse outputs
DIN-Rail mounting
The WTx / WVx transducer can be used in a variety of applications such as VSD/VFD controlled motors, energy efficiency certifications, wind power generation, and process control applications including SCR controllers.
Could the WTx/WVx be the right fit for your application? Call our sales team to request a quote.
Sales@OhioSemitronics.com | www.OhioSemitronics.com | 614-777-1005