L4T Current Sense Resistor by ARCOL
Featured Product from Ohmite Manufacturing Co.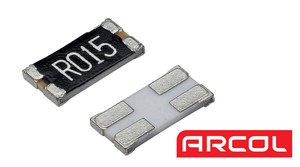 The L4T boasts a TCR of 75PPM with 50PPM available as a non-stocked item. L4T is offered in 5000 piece (Paper) reels for 1206 size and 4000 piece (Embossed Plastic) reels in the 2010 package. In anticipation of the release, pricing is already embedded in the CR140 Price Book, out to a million piece column. Available in both 1206 and 2010 package sizes, the L4T covers the most widely used resistance range, from 10 to 20 milliohms, and is stocked in both 1% and 0.50% tolerance.