3 Phase - Single Stage Filters
Featured Product from Ohmite Manufacturing Co.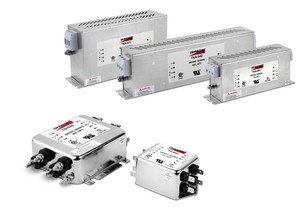 A 3-Phase filter reduces unwanted electromagnetic interference (EMI) noise for such applications as frequency converters, motor drives, and other applications where this EMI interference needs to be reduced. Ohmite offers multiple series in bookshelf and chassis mount designs. To further expand the offering a wide max current rating and multiple voltages are offered.