Dual Stage - Single Phase - Chassis Mount Filters
Featured Product from Ohmite Manufacturing Co.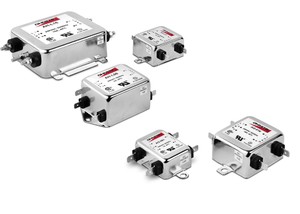 Dual mode filters offer higher levels of attenuation. Ohmite offers multiple filter series in a dual mode configuration with max current levels up to 50 amps. These chassis mount filters are also available in low frequency version for additonal differential mode rejection in lower frequencies.