EMI filters - when space is at a premium
Featured Product from Ohmite Manufacturing Co.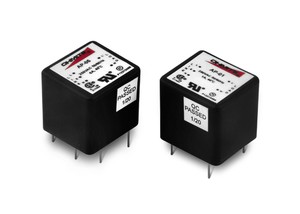 PCB - SIngle Phase - Through-Hole Filters
Ohmite offers PCB mountable through-hole EMI filters for those applications where space is a premium and current values are low. Ohmite offers a singular case size with multiple current ratings to satisfy multiple applications.
Cost saving plastic housing designed for standard applications. Protection against interference voltage from the mains interferences generated in the equipment are strongly attenuated.