The Latest Developments in Powder Coatings
Service Detail from Omnikote Ltd.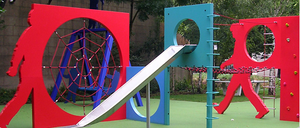 Polyesters are the workhorse of the powder coating world, although they have limited chemical and wear resistance.
As with all coatings, correct preparation and pre-treatment is crucial to durability. Even the best polyester will fail after 6-12 months external exposure if applied directly to steel.
Polyesters are widely used for decorative architectural applications as they offer.
Polyurethane powders are a particular class of polyester; the chemical resistance is improved as is the flow giving a smoother finish but inferior edge coverage.
Good resistance to UV and colour stability
Economy
A wide range of colours and a full range of gloss levels and textures
We are the Nylon Coating experts
20 years using nylon powders give us unparalleled expertise. Nylon now accounts for 50% of our business so if you are looking for the durability and performance that only Nylon gives, save yourself time and effort, talk to us first.
With 40 years experience in the powder coating industry, Omnikote lead the way not just in powder coating but in specialist wet spray and fluidised bed dipping as well. For a job well done choose Omnikote.
Our employees average 18 years service giving unrivalled competence.
2 shift working to guarantee on-time deliveries.
5 separate plants offering the capability to efficiently coat practically any size and quantity.
Quality track record - One of the first UK coaters accredited to BS5750 (ISO 9001) and still getting better.
Small run/prototype service - Dedicated plant for this purpose.
Massive technical expertise
applications: